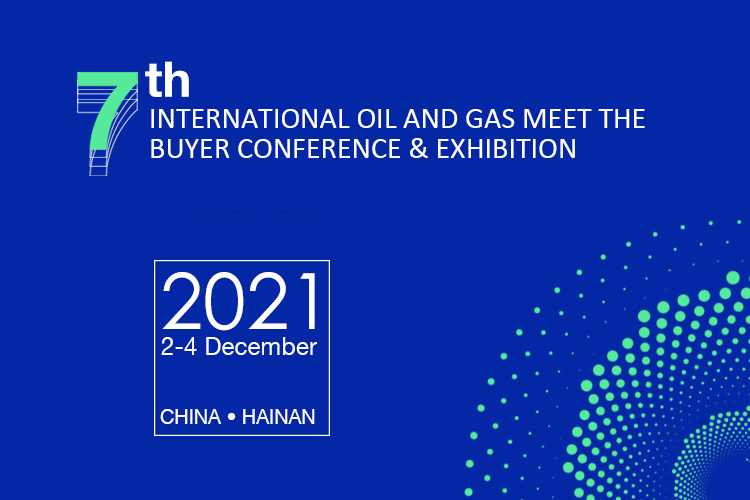 In 2021, the global oil and gas chemical industry will gradually recover as the COVID-2019 slows down, international oil prices fluctuate, and the offshore oil and gas and natural gas extraction industry is showing a blowout trend. From a macro perspective, the recovery of the global energy industry market is unstoppable. China's Belt and Road opening policy is favorable. The 7th International Oil Gas and Chemical Equipment Meet The Buyer Conference & Exhibition (hereinafter referred to as OGMTB CHINA) will hit Hainan, China from December 1-3, 2021!
Exhibition introduction: the largest scale
The OGMTB CHINA will be the largest buyer meeting ever, with a pavilion area of over 20,000 square meters and nearly a thousand exhibitors. "
Settlement in Hainan: favorable policies
The 7th OGMTB CHINA is positioned on the beautiful and rich Hainan Island. Hainan, as a national-level free trade port, has zero tariffs, low tax rates, simplified taxation, many resources, many business opportunities, and low costs.
On the other hand, there are abundant energy reserves in Hainan and South China Sea. Hainan Island has China's largest commercial oil and gas storage, a national oil and gas chemical trading center, and China's largest commercial oil and LNG storage base.
Geographical coordinates: beautiful scenery
The 7th IOGMTB CHINA is located at Hainan International Convention and Exhibition Center, No. 21 Road, Xiuying District, Haikou City, Hainan Province.
Facing the Qiongzhou Strait in the north, it is convenient to enjoy the vast and magnificent seascape; to the south, you can reach the charming Sanya and experience the sea scenery of "Oriental Hawaii".
OGMTB CHINA's positioning in Hainan is of great significance. It can not only allow customers to immerse themselves in the beautiful scenery during the process of discussing cooperation, which is refreshing; it can also invite 10,000+ international buyers from all over the world to the exhibition, which will bring China's oil and gas chemical equipment companies to the exhibition. New opportunities for overseas trade. This exhibition is a window to truly open up overseas business, and it is also an international platform for customers to open up and come into contact with buyers.